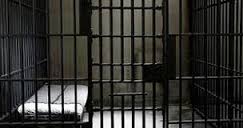 In Yemen's Secret Prisons, UAE Tortures and US Interrogates
Yamanyoon-30 Sep 2017
Hundreds of men swept up have disappeared into a secret network of prisons in southern Yemen where abuse is routine and torture extreme — including the "grill," in which the victim is tied to a spit like a roast and spun in a circle of fire, an Associated Press investigation has found.
Senior American defense officials acknowledged Wednesday that U.S. forces have been involved in interrogations of detainees in Yemen but denied any participation in or knowledge of human rights abuses. Interrogating detainees who have been abused could violate international law, which prohibits complicity in torture.
The AP documented at least 18 clandestine lockups across southern Yemen run by the United Arab Emirates or by Yemeni forces created and trained by the Gulf nation, drawing on accounts from former detainees, families of prisoners, civil rights lawyers and Yemeni military officials. All are either hidden or off limits to Yemen's government, which has been getting Emirati help in its civil war with rebels over the last two years.
The secret prisons are inside military bases, ports, an airport, private villas and even a nightclub. Some detainees have been flown to an Emirati base across the Red Sea in Eritrea, according to officials.
Several U.S. defense officials, speaking on condition of anonymity to discuss the topic, told AP that American forces do participate in interrogations of detainees at locations in Yemen, provide questions for others to ask, and receive transcripts of interrogations from Emirati allies. They said U.S. senior military leaders were aware of allegations of torture at the prisons in Yemen, looked into them, but were satisfied that there had not been any abuse when U.S. forces were present.
"We always adhere to the highest standards of personal and professional conduct," said chief Defense Department spokeswoman Dana White when presented with AP's findings. "We would not turn a blind eye, because we are obligated to report any violations of human rights."
Inside war-torn Yemen, however, lawyers and families say nearly 2,000 men have disappeared into the clandestine prisons, a number so high that it has triggered near-weekly protests among families seeking information about missing sons, brothers and fathers.