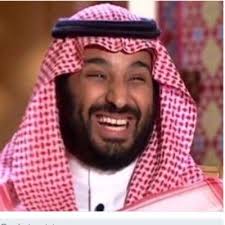 The Latest Saudi Attempt to Conceal War Crimes in Yemen
Yamanyoon- 27 Sep 2017
Saudi Arabia is trying once again to conceal their coalition's crimes in Yemen by threatening states that support an independent international investigation:
Saudi Arabia has threatened other countries over a proposed resolution at the U.N.'s main human rights body, saying if they send international, independent investigators to war-torn Yemen that could "negatively affect" trade and diplomatic ties with the wealthy kingdom, a Saudi letter obtained Tuesday by The Associated Press shows.
The Saudis previously succeeded in blackmailing the U.N. into keeping the coalition off of the blacklist of forces that harm children, and they managed to quash a Dutch-sponsored proposal for an independent investigation two years ago. They probably think they can have more of the same success by threatening retaliation against states on the Human Rights Council that vote for an independent investigation. The Saudis and their allies are desperate to block any investigation they don't control, because they know as well as anyone that it will confirm that the coalition is responsible for many war crimes over the last two and a half years. The responsibility of coalition forces for indiscriminate and sometimes deliberate attacks on civilian targets is not really in dispute, but it is important that these things are verified by independent investigators. Hope the other members on the council ignore the Saudi threat and vote to create an international investigation that should have been created years ago.