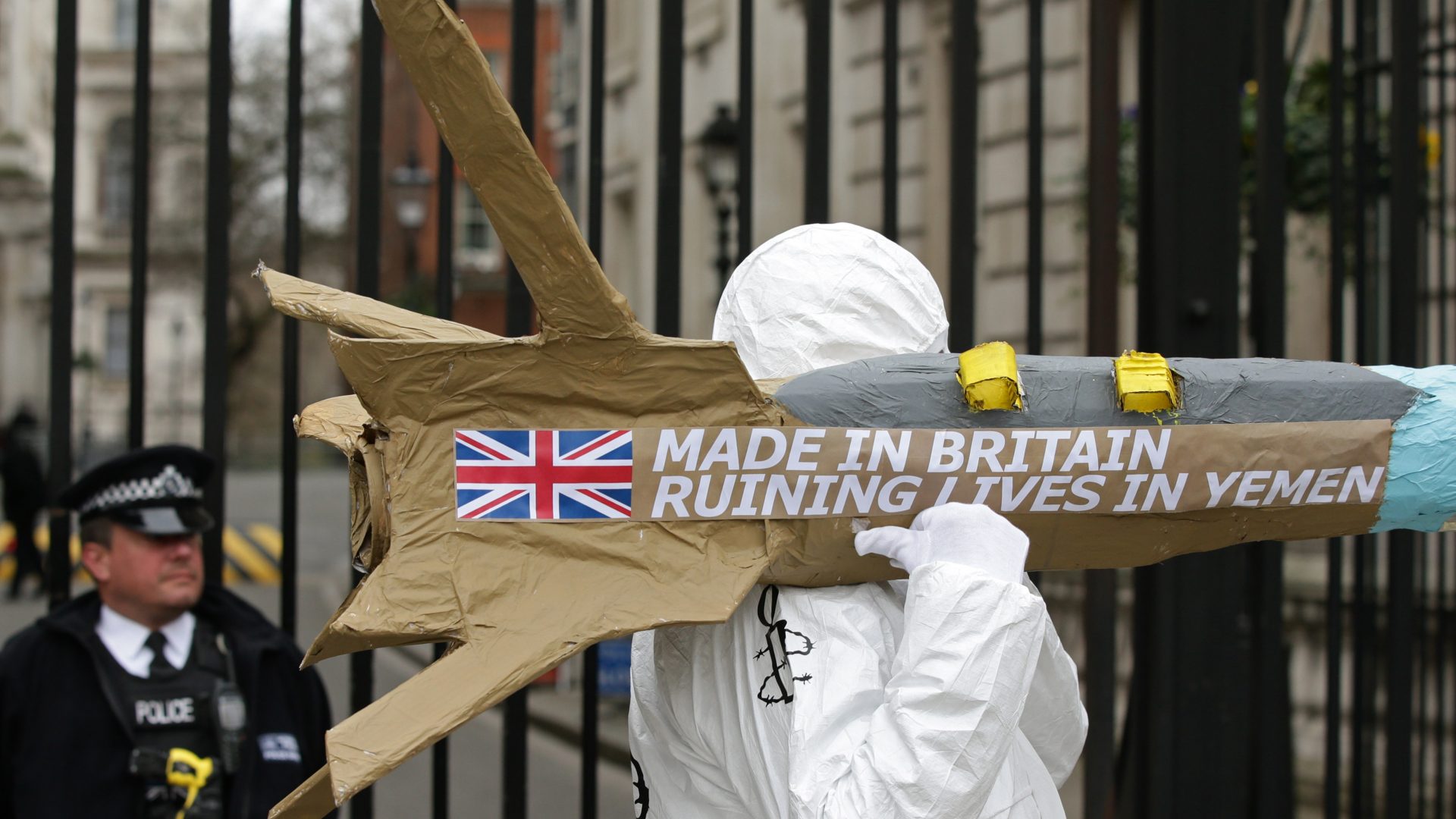 Save the Children Accuses Britain over Selling of Arms to Saudi Arabia
Yamanyoon- 3 Oct 2017
More than £3.3 billion worth of UK arms sales to the kingdom have been licensed since the bombing in Yemen began in March 2015.
Britain has been accused by Save the Children of "exporting fear" to children trapped in Yemen's civil war by selling arms to Saudi Arabia.
The charity said the UK's aid effort in the conflict is undermined by selling weapons to the Arabian kingdom, which is leading a coalition in support Hadi against  AnsaroAllah movement.
The report said that while the UK is one of the largest international donors to help those trapped in a war which has killed thousands, Saudi Arabia is killing Yemeni children, bombing schools and hospitals, and impeding aid access.
More than £3.3 billion worth of UK arms sales to Saudi Arabia have been licensed since the bombing began in March 2015.
Since then, more than 4,000 children have been killed or maimed by all sides in the conflict, although the United Nations has identified air strikes by the Saudi-led coalition as the leading cause of child casualties, Save the Children said.
The charity's chief executive Kevin Watkins said: "The UK is leading the world by providing aid to Yemen, but we are also providing weapons and support to countries involved in a conflict that is killing, maiming and starving children.
"The UK should stand tall in the world and export hope to Yemen's children, not fear."
The charity called for the Department for International Development to be given a decision-making role on the Government's export control joint unit, which approves all arms sale licences.
The unit currently includes representatives the Foreign Office, Ministry of Defence and Department for Business, Energy and Industrial Strategy.
Shadow international development secretary Kate Osamor said: "This report sounds the alarm bells once again on the 'disjointed' cross-government approach to international development, and highlights the sheer hypocrisy of delivering aid to Yemen while British-made bombs rain down.