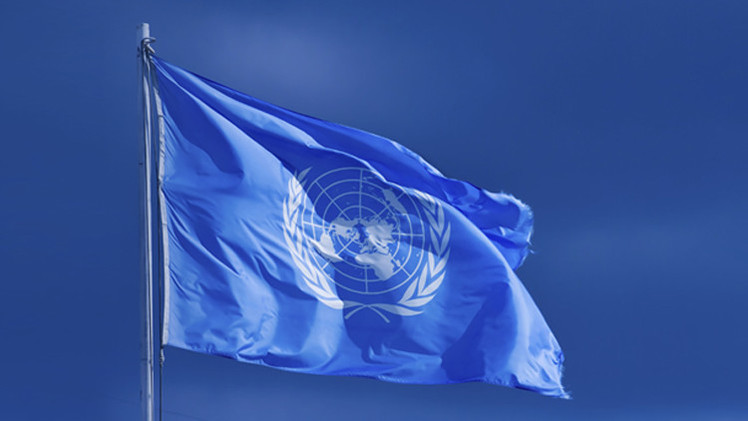 UN Blacklists Saudi, Allies for Killing Yemeni Children
Yamanyoon- 4 Oct 2017
"In Yemen, the coalition's actions objectively led to the listing for the killing and maiming of children, with 683 child casualties attributed to this party, and, as a result of being responsible for 38 verified incidents, for attacks on schools and hospitals during 2016," said the draft explanation seen by Reuters on Tuesday.
The report is subject to change and needs to be approved by UN Secretary-General Antonio Guterres. It will then be referred to the UN Security Council to be discussed by the 15-member body on October 31.
The draft – produced by UN children and armed conflict envoy Virginia Gamba and issued in Guterres' name – does not subject the blacklisted parties to any UN action.
Saudi Ambassador to the UN Abdallah al-Mouallimi declined to comment before the report is officially released. The Saudi UN mission had claimed in August that there was "no justification whatsoever" for blacklisting the coalition.
The new draft report also lists a series of children rights violations by militants loyal to the former Yemeni government, fighters of Yemen's Ansarullah group and Takfiri al-Qaeda terrorists.
The coalition was briefly added to the blacklist in 2016, but was removed shortly afterwards by then UN chief Ban Ki-moon, who accused Saudi Arabia of exerting "unacceptable" pressure on the international body and threatening to cut its UN funding.
On Monday, head of UN Human Rights Council Zeid Ra'ad al-Hussein called for an urgent investigation into Saudi Arabia's airstrikes against civilians in Yemen after the global body attributed over 5,000 civilian deaths to Saudi Arabian airstrikes.
The call came days after Riyadh successfully lobbied at the UN Human Rights Council against the establishment of a commission of inquiry into its rights violations in Yemen.
Despite calls for the launch of an independent international investigation, the council approved a resolution, which merely calls for sending a group of "eminent experts" to war-torn Yemen. Riyadh had threatened to restrict trade and diplomatic ties with the council members backing a much more robust version of the document.
Bahrain, Kuwait, the United Arab Emirates, Egypt, Jordan, Morocco, and Sudan are part of Saudi Arabia's coalition. Qatar withdrew from the coalition in June amid a diplomatic rift with Riyadh, Manama, Cairo and Abu Dhabi.
The coalition has been pounding Yemen since March 2015 in an attempt to crush the popular Houthi Ansarullah movement and reinstate the former president, Abd Rabbuh Mansur Hadi, who is a staunch ally of the Riyadh regime.
The Houthi Ansarullah movement has been defending the country against Saudi-led attacks with the help of the Yemeni army and popular forces.
In its latest tally released in February, Yemen's Legal Center for Rights and Development, an independent monitoring group, put the civilian death toll from the Saudi-led war at 12,041, including 2,354 children.