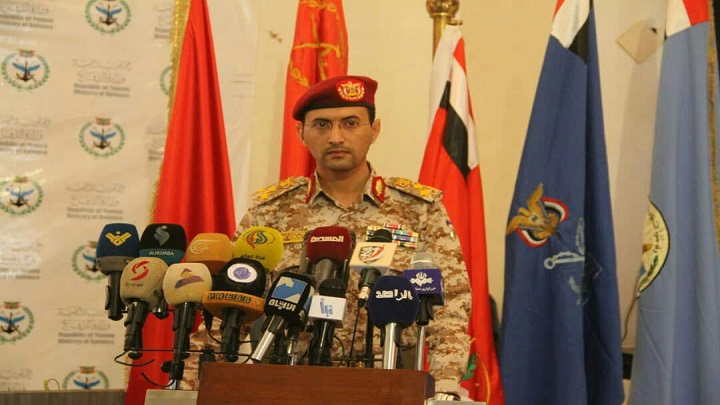 After UN Ceasefire Observers Arrival to Yemen, the Coalition Violates Truce 17 Times: Army Spokesman
Yamanyoon
The spokesman of the armed forces, Brigadier Yahya Saree said on Monday that the Yemeni forces are still abiding by the cease-fire agreement in Hodeidah. On the other hand, Saree said the mercenary forces have committed 17 violations in the presence of the UN ceasefire team in Hodeidah.
He said in a statement to the Saba news agency that the mercenaries under the ranks of the Saudi aggression launched 8 mortar shells on residential neighborhoods and positions of Yemeni forces in and around the Wahah area, which was combined with intermittent firing using various light and medium weapons from their positions on 22 May and east of the city of the Shaab and the factory behind the the Aqd area and al-Haosh, South of Kilo-16.
He pointed out that the Yemeni militants spotted movements of mercenaries in the desert east of the city of Hodeidah towards the southeast of the city, noting that the mercenary violations coincided with the intermittent hovering of coalition warplanes and spy planes in the city.
Brigadier Saree pointed out that the coalition air force unit launched 25 air raids during the past 24 hours, including a raid on the al-Buaq and two raids off Najran, 11 raids on Baqam in Saada province, 7 raids off Jizan and a raid on the Nehm district in Sana'a governorate, while two raids targeted Haradh and Medi in Hajjah province and a raid on the Mlajem in the province of al-Bayda.
The senior spokesman stressed that the artillery of the mercenaries targeted fighters from their own with two shells in the Hiran district within Hajjah. After that, paramedics vehicles were targeted after they arrived at the scene to help the Saudi-UAE mercenaries with another two artillery shells.