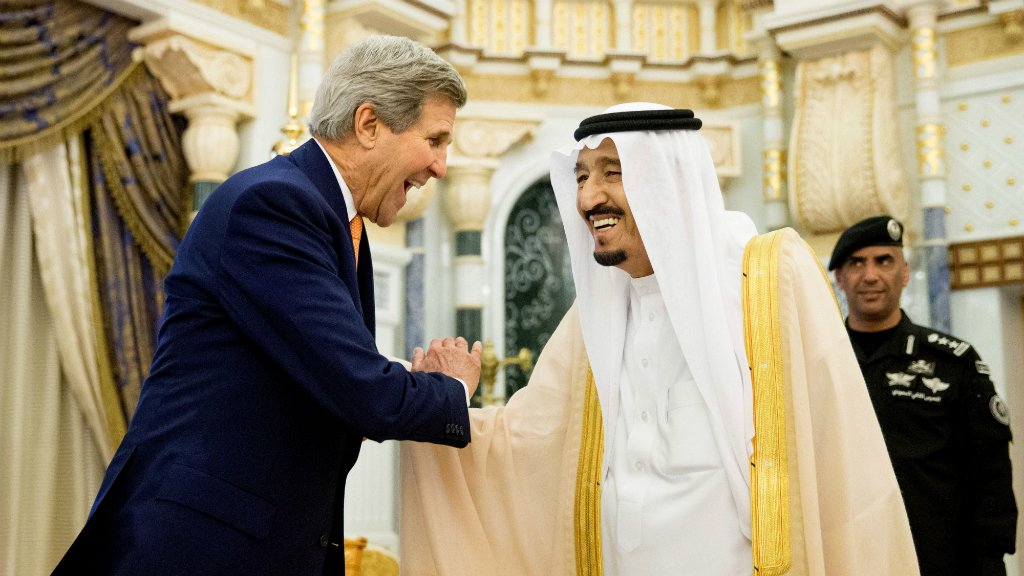 Reflexes of Yemen and the International About the Agreement Professed by John Kerry
November19|Yamanyoon
US Secretary of State John Kerry spoke about the an agreement of cessation of military operations in Yemen last Thursday17 November.
The Ministry of Foreign Affairs of Oman through Responsible for Foreign Affairs Yusuf bin Alawi Kerry's remarks, noting that it was agreed with the delegation of Sana'a and the other party on the cessation of hostilities in Yemen and the resumption of the process end of the current month of negotiations and that the government of national unity constitutes the end of this year.
Government of Hadi fugitive said by thier Foreign Minister Abdulmalik Mikhlafi that they rejection the agreement.
About those remarks commented spokesman for Ansar al-Allah Mohammed Abdul Salam said "the agreement was reached with the US side as representing Saudi Arabia, UAE, stressing that no point in sitting down with the young mercenaries and adults, noting that peace talks with the mercenaries who do not know anything and do not have a decision but it is a waste time according to the recipe."
Abd Al salam also, touched on the principles of the agreement pointing out that it was to stop the aggression and lifting the siege as a priority required by the Yemeni people.
As the responses rolled Yemeni parties on the terms of the agreement the former president and chairman of the GPC Ali Abdullah Saleh said that ," the Yemeni parties accept the agreement, and stressed that they are with the just and comprehensive peace in order to preserve the unity, sovereignty and independence of the country and national constants."
The Deputy Secretary-General Jan Eliasson told "Reuters " We are working closely with Saudi Arabia and other countries in the region are able to influence the parties to the conflict and emphasized the discovery of the presence of point of view has been gaining strength is that it must be that this war is over and we have to get them back to the negotiating table, without specifying a timetable".
This follows the American and international position after a long silence for more than 600 days to the aggression on Yemen and the Yemeni people waiting for the United Nations declared the responsibility of States to veto agreement states aggression agreement and hold them accountable for the continued air strikes in Yemen.
Writing by| Ibrahim Djadar