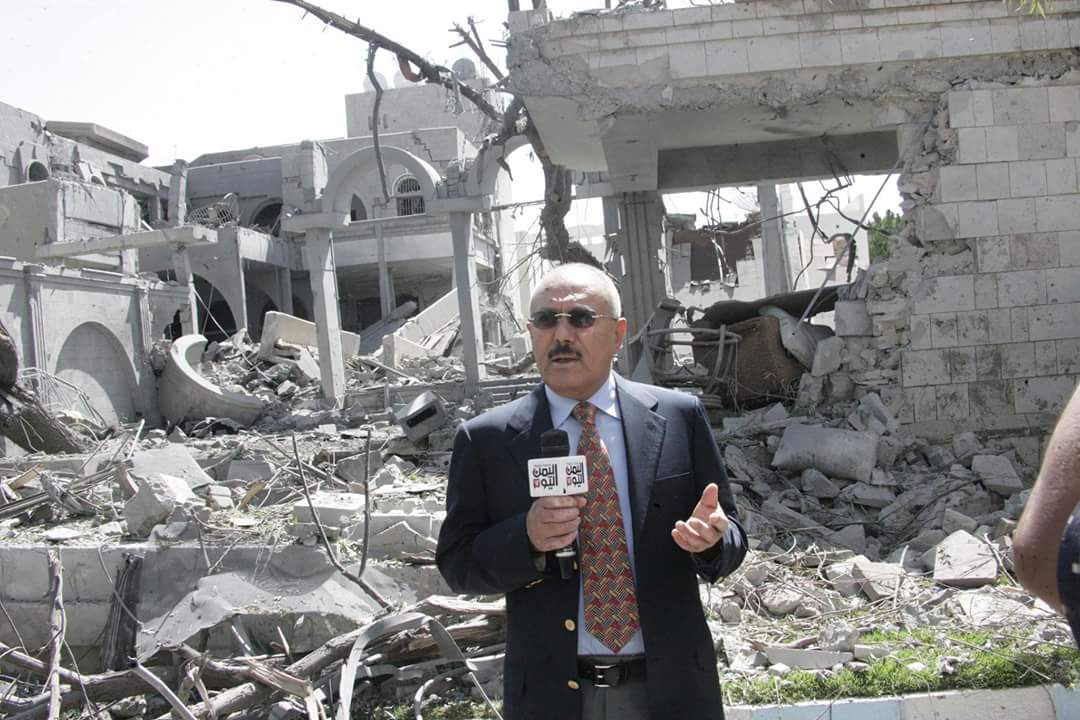 Daily report of Saudi-led Aggression airstrikes on Yemen for Sunday May 10, 2015
Sunday May 10, 2015
The following is a summary of the Saudi-led Aggression airstrikes launched throughout Yemen on Sunday May 10, 2015 and resulting casualties and destruction:
Sadah:
37 missiles fired from Al-Dahrah Saudi military site targeting the regions of Al-Dhaher, Al-Malahid, Bani Sayah and Al-Hosamah.
Saudi-troops stationed on Al-Malhama military site launched 10 missiles on the region of Al-Hosamah in the border district of Al-Dhaher.
Saudi-troops stationed on Al-Dood Mountain shell civilians in the regions of Al-Mijda'ah (المجدعة) and Al-Malahid in the Al-Dhaher district.
An air raid targeted a civilian home in Dhahyan; no casualties.
3 air raids on the city of Sadah and its suburbs.
A civilian home was destroyed as a result of an air raid on the village of Al-Jumaymah in Marran; no casualties.
An air raid targeted the region of Shu'arah in the district of Razeh, and intensive aircraft hovering on the border regions.
Sana'a:
Saudi-led Aggression destroyed the house of former President Ali Abdullah Saleh.
4 air raids again targeted the home of former President Ali Abdullah Saleh, and injured a few reporters working for Yemen Today tv channel and other channels, who were there covering the destruction caused by the air raids on the former President's house.
2 air raids targeted Al-Nahdha neighborhood, including the house of Judge Mohammed Al-Shar'ey.
A series of air raids launched on Sana'a.
An air raid on the runway of Sana'a International Airport.
Intensive aircraft hovering over Sana'a, and anti-aircraft system fires back.
Hajjah:
Violent artillery shelling on the region of Al-Mahilah in Al-Mazrag.
Saudi air raids targeted Al-Umara'a Hotel in Haradh and nearby shops.
An air raid each on the following regions: Al-Hajaworah region killing 3 people; Muthalath-Aahim damaging buildings; and an elderly person injured in the district of Haradh.
Artillery shelling targeted the district of Maydai.
About 5 people killed and a number of people injured as a result of the Saudi assault on a gas station in Haradh.
Al-Baydha:
2 people killed and 6 injured, including women, as a result of a Saudi air raid that targeted a civilian home in Al-Zaher region.
Shabwah:
Intensive air hovering of American spy aircrafts over the governorate.