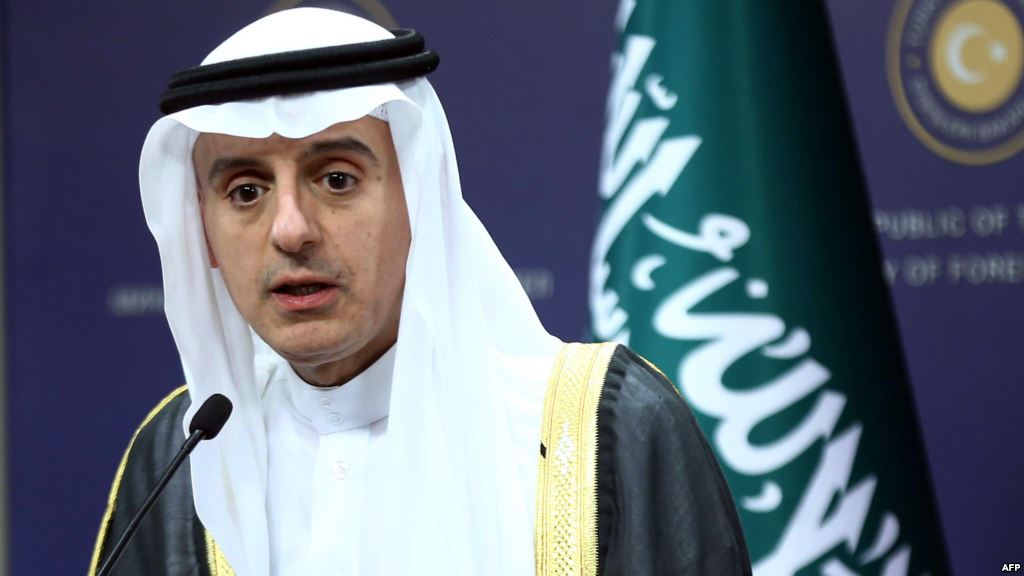 Top Secret : Saudi Foreign Ministry Reports on the War on Yemen
Yamanyoon-27 Sep 2017
The Saudi Minister of Al-Kharijah Adel Al-Jubeir told the President of the Royal and Special Court the Secretary General of the Kingdom of Saudi Arabia the steps necessary to confront the Netherlands in order to establish an independent investigation into the human rights situation in Yemen, the American Atlantic  newspaper reported.
"The contents of the letter dealt with the efforts of "the Ministry of Foreign Affairs and diplomatic teams in Saudi Arabia and the United Arab Emirates have tried to prevent the idea of ​​establishing an independent investigation by Western countries, especially the Netherlands."Adel Al-Jubeir said.
In this report, he wrote that "Western countries and their frontal capital in the Netherlands are trying to claim that the reports submitted by the Yemeni National Truth Commission are false and false."  This issue is a source of great concern, but it could reveal the crime of the Saudi war in Yemen and make the Kingdom in a difficult situation. Al-Jubeir added.
Saudi Arabia is trying to take advantage of the current United Nations General Assembly to stop the European Union and the Netherlands from conducting an independent international investigation into human rights violations in Yemen.
" The bribe is to seduce European and Dutch diplomats to ignore Saudi war crimes in Yemen." Saudi officials have publicly said.
The creation of unrealistic reports with a completely legal view to cover war crimes in Yemen is one of the shameful points in this document, according to the newspaper.
"The document shows the corrupt infrastructure of the United Nations and the ability to pay bribes to officials of the organization, as well as influence European NGOs to pass human rights violations by Riyadh in Yemen, a shameful fact and also a new source of concern for political parties.
The most important point in this document is that the Saudi Foreign Ministry has informed its owner that it has been able to prevent the formation of an independent investigation into human rights violations in Yemen by the Netherlands and other relevant countries over the past two years by paying bribes, and lobbying.
"If this historical document is true, it will record a great disgrace to the United Nations, where senior UN officials have been ignored by bribery and pressure to cover the massacre of Yemeni children and women by an extremist state.