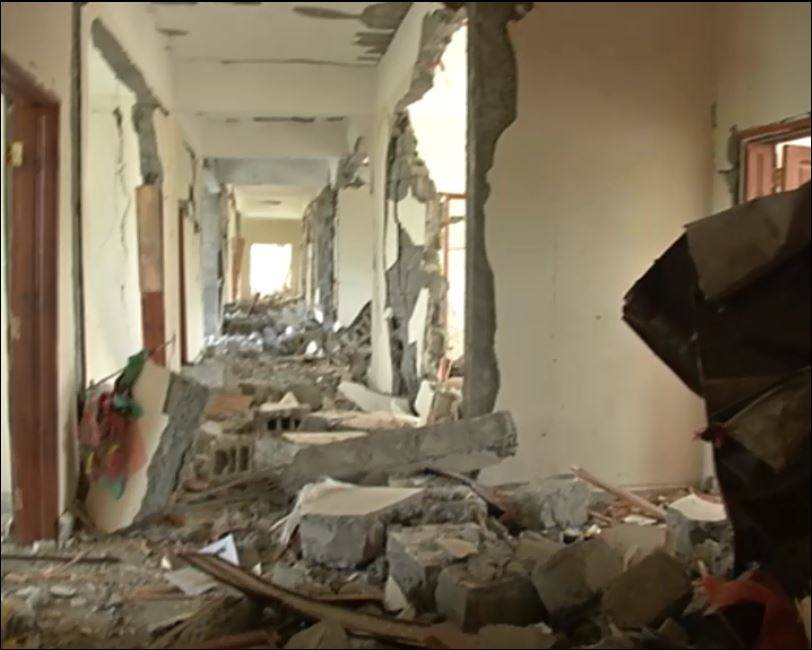 Daily report of Saudi-led Aggression air raids for Thursday, May 28, 2015
Thursday May 28, 2015
The following is a summary of the Saudi-led Aggression air raids launched throughout Yemen on Thursday May 28, 2015 and the resulting casualties and destruction.
Sadah:
Saudi aircraft targeted the regions of Al-Hassamah, Al-Minzaleh, Shada and Al-Malaheed with 15 air raids.
More than 20 air raids targeted the government complex, the central market, and a mosque in Al-Malaheed district.
Saudi artillery shelling on multiple border regions.
A child was injured as a result of a cluster bomb exploding in Noshour region after 5 days since the Saudi aircraft dropped the bomb.
Aden:
Saudi aircraft targeted the administrative building for the University of Aden with 2 air raids, and targeted Khor Maksar and Crater with a series of air raids.
Saudi aircraft targeted Al-Elm Factory for plastic bags in Al-Areesh with 4 air raids.
Saudi Apache aircraft hovered in the sky of the city of Aden.
Sana'a:
Saudi aircraft launched an air raid on Faj Attan.
Saudi aircraft targeted a civilian home in Al-Khamseen Street, in the Capital.
Hajjah:
Saudi aircraft launched 6 air raids on the district of Haradh; two of these air raids on Al-Majber Point which is nearby the Haradh Customs yard.
Saudi aircraft launched multiple air raids on the city of Haradh targeting the Electricity Foundation, the storages for World Food, the building for Social Welfare and some civilian homes.
A person killed and two injured as a result of Saudi aircraft shelling that targeted a fuel tanker in Al-Majber Point, the district of Haradh.